Looking for TMJ Relief? Braces May Be the Solution!
Have you ever had dinner and started to hear your jaw pop? Does your jaw feel tired or sore after chewing gum or eating hard foods? Do you have frequent headaches or neck pain? If you answered "yes" to any of these questions, you could have TMJ Disorder. Can TMJ Disorder be fixed? Yes, it can! Most patients can fix their TMJ Disorder with orthodontic treatment using braces or Invisalign.
TMJ Disorder is common for patients who come to Innovative Orthodontics. Often, TMJ Disorder results from a bad bite, such as a crossbite or overbite, that forces their jaws to work harder and inflames the joints. We've been treating TMJ Disorder patients in the Sicklerville, NJ, Woolrich Township, NJ, and Mount Laurel, NJ, areas for years, and we can treat yours, too! 
So what is TMJ Disorder? How do you know if you have TMJ Disorder? And what can be done to fix it? We have the answers!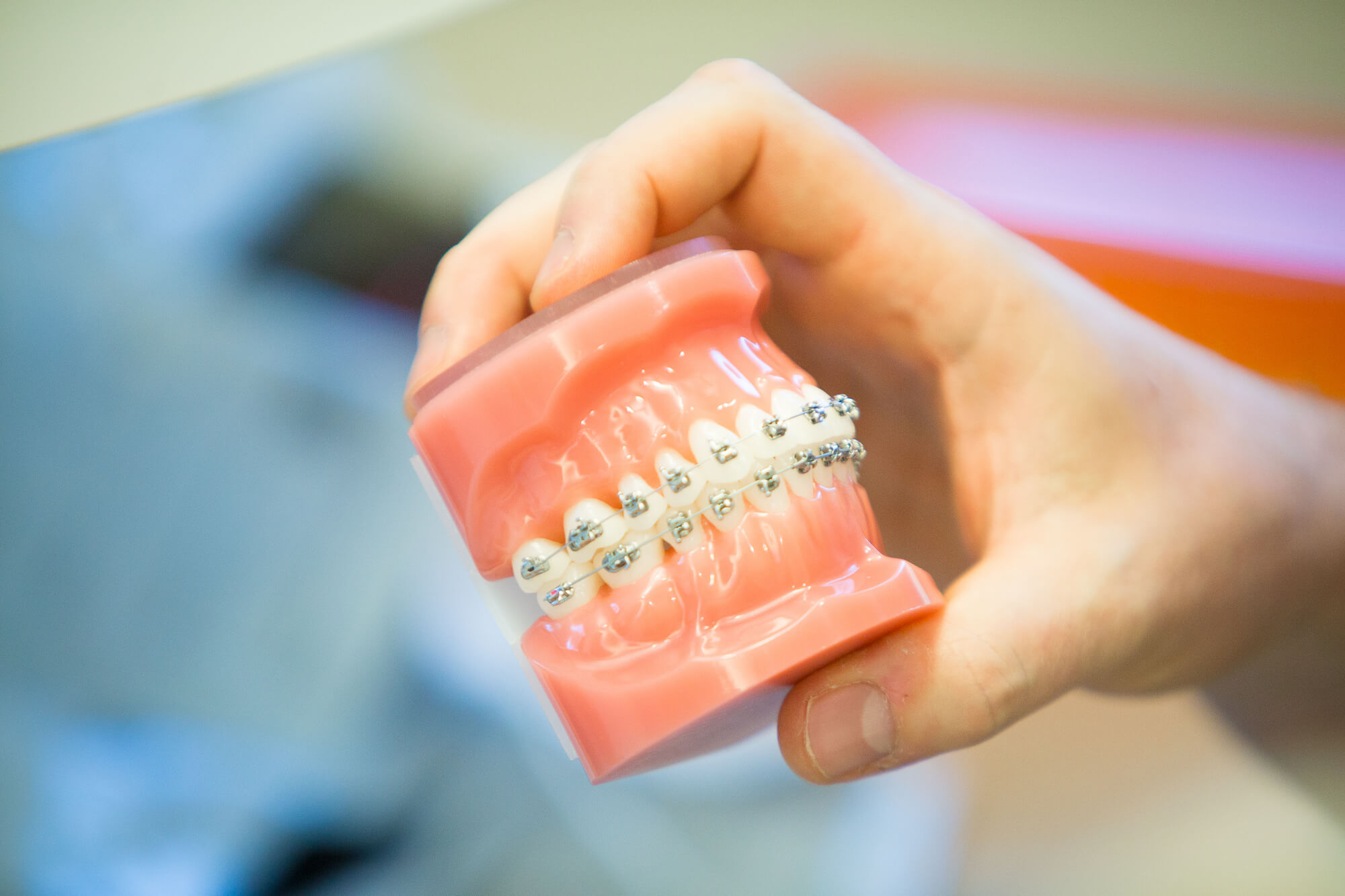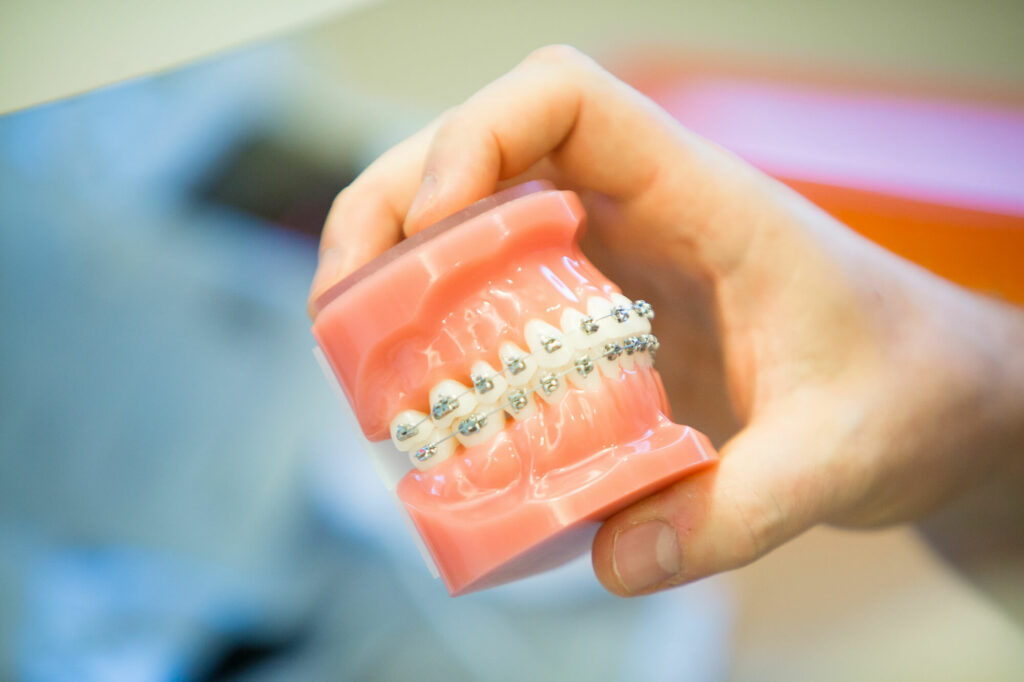 What Is TMJ Disorder?
Many patients have been diagnosed with TMJ Disorder, which they often just refer to as TMD or TMJ. But TMJ is a bit of a misnomer because TMJ actually stands for "temporomandibular joint." This joint on either side of your face just in front of your ears connects your lower jaw with the rest of your skull. This is also the joint involved in TMJ Disorder.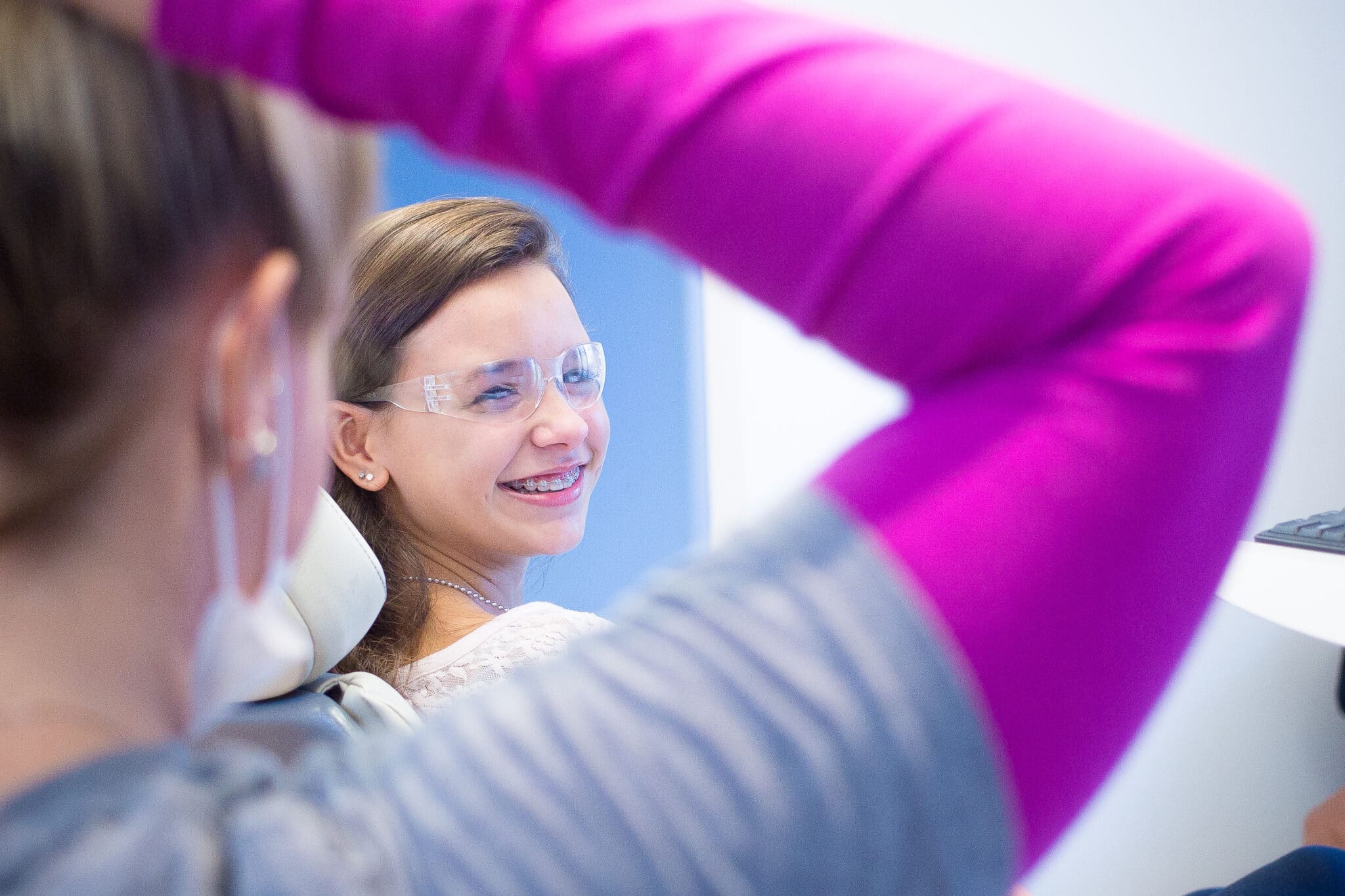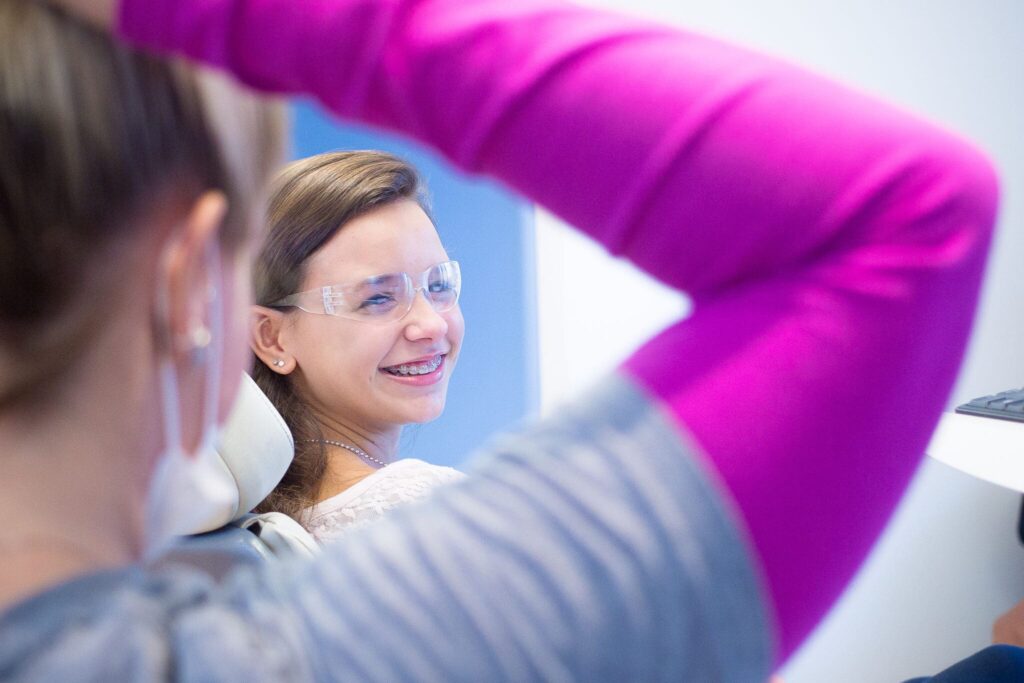 What Are the Symptoms of TMJ Disorder?
Symptoms of TMJ Disorder build over time, which is why it's so important to treat TMJ early before it becomes progressively worse. The longer your bite isn't treated, the more time it has to wear down the joint. 
How do you know if you have TMJ? You might experience one or more of these symptoms. 
Popping jaw

Locked jaw

Jaw pain

Neck pain

Headaches

Jaw fatigue when chewing

Tight jaw or stiffness in your jaw
If you have any of these symptoms, talk to us. We can examine you to determine if your symptoms are related to TMJ Disorder and how we can fix the problem before it gets worse. 
How to Cure TMJ
There are several options to relieve TMJ pain and stop the joint's degradation. However, the damage is permanent without surgery once the joint is worn down. That's why it's so important to take care of your TMJ issues as soon as possible. 
Some cases can be solved with mouth guards that prevent tooth grinding and jaw clenching, both of which put pressure on the joint and inflame it over time. Stress-relief techniques that can prevent jaw tension and clenching may also be recommended. 
Often TMJ Disorder results from a bad bite, where your teeth are not aligned correctly. Teeth are designed to fit a certain way to maximize chewing capabilities. If your teeth or jaws are misaligned, it takes more effort to chew food properly. This puts added pressure on the joints, leading to TMJ Disorder. The best way to fix this is to align your teeth and jaws. That's where we come in. 
Braces and Invisalign clear aligners will move your teeth into their proper positions to make chewing easier on your joints. Orthodontic treatment will also align your jaws properly, relieving pressure on your temporomandibular joints. This should reduce or eliminate your pain. You may also have fewer headaches and neck aches after treatment with braces or Invisalign. 
Until your TMJ problems are solved, there are ways to reduce your pain. An ice pack on the joint for a few minutes each day can reduce inflammation. Get rid of bad habits such as chewing on nails or hard objects like pens or pencils. Avoid chewing gum or repetitively chewing hard foods, such as tortilla chips. Eat soft foods while your joint is hurting or inflamed. You can also do TMJ exercises to build up the joint, such as relaxing your jaw with your tongue touching the roof of your mouth or placing your finger on the joint while slowly opening and closing your mouth.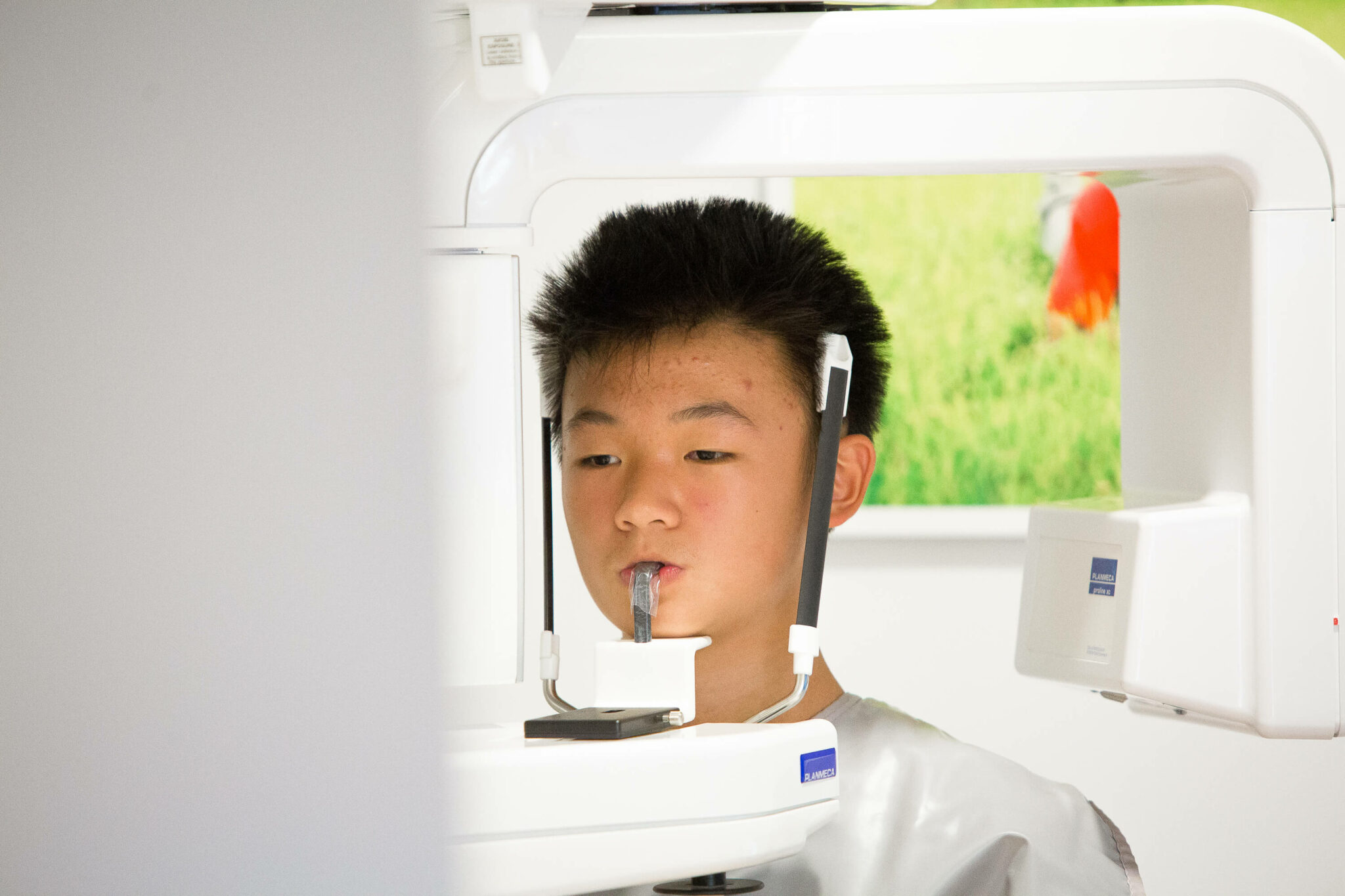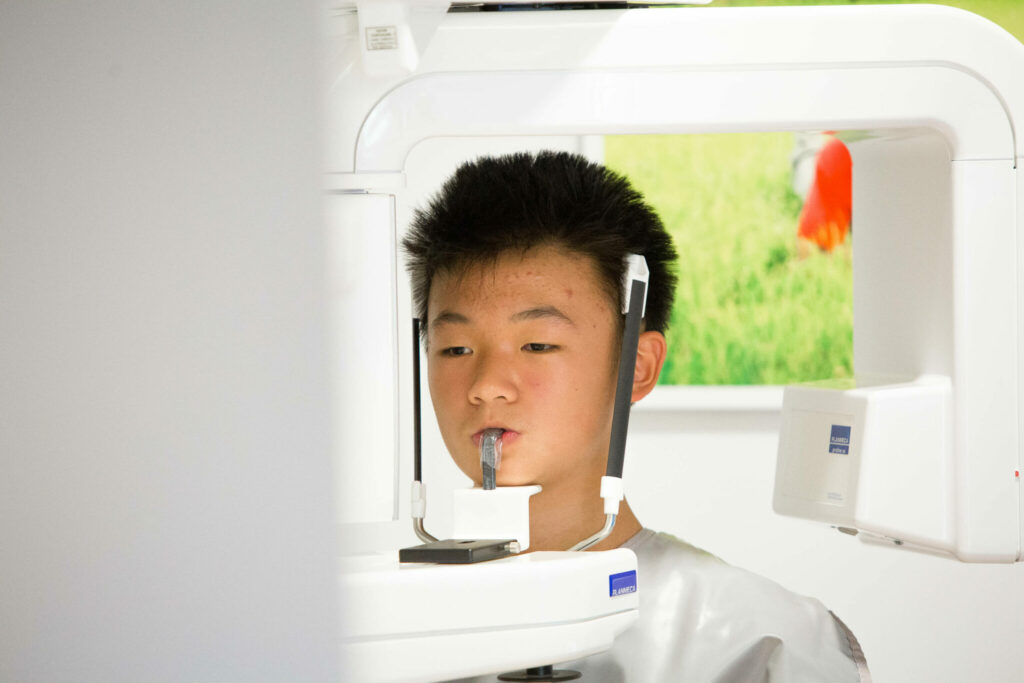 Relieving Your TMJ Pain
The best way to relieve your TMJ pain is to find the source of the pain, whether it's a bad habit such as teeth grinding or a bad bite from crooked teeth. Innovative Orthodontics can help you find the source of your TMJ pain. If you're in the South Jersey, Sicklerville, Woolwich Township, Mullica Hill, and Mount Laurel areas, you can get started by scheduling a free consultation with us. We'll provide you with a no-obligation examination and draw up a plan to alleviate your TMJ pain. 
You don't have to live with TMJ pain. Innovative Orthodontics can help!