Impressions are soooo yesterday! No more goop!
When you ask people what they liked LEAST about their orthodontic experience, almost everyone mentions goopy, gag-inducing orthodontic impressions.  Well, we have some amazing news for you!  Our office is now almost completely impression free!  We've invested heavily in 3D scanning and printing technologies because we are certain that it will enhance the experience that patients have in our office by eliminating one of the aspects of treatment that people dislike most!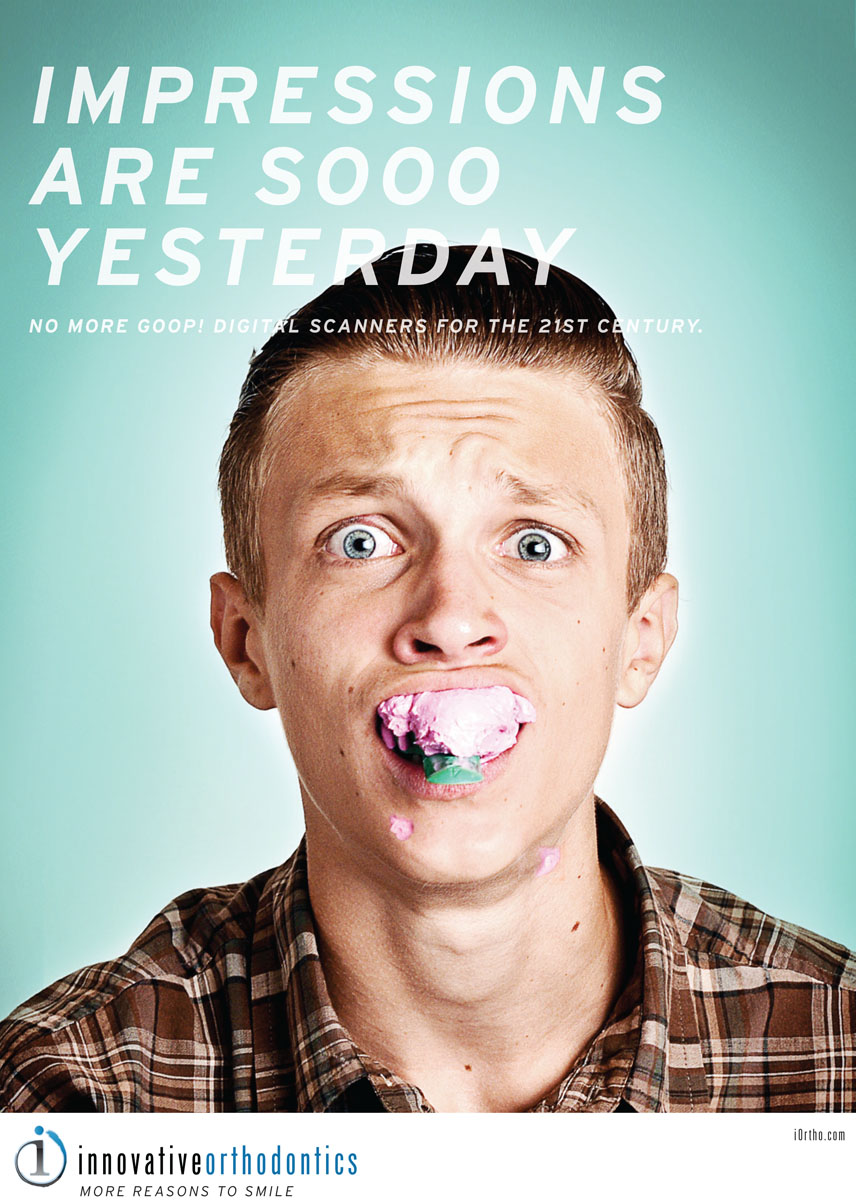 Digital Scanners for the 21st Century!
At Innovative Orthodontics, we have completely integrated intra-oral scanners into every aspect of our orthodontic practice — including study models, banded appliances (expanders, space maintainers, etc), Invisalign, and retainers.  Because of that, there is almost never a need for our patients to experience the goopy impressions of days past!  This innovative technology has also allowed us to offer our patients a lifetime guarantee on retainers — something which is extremely unique in our industry.  This is just one more way we are trying to give patients More Reasons to Smile!