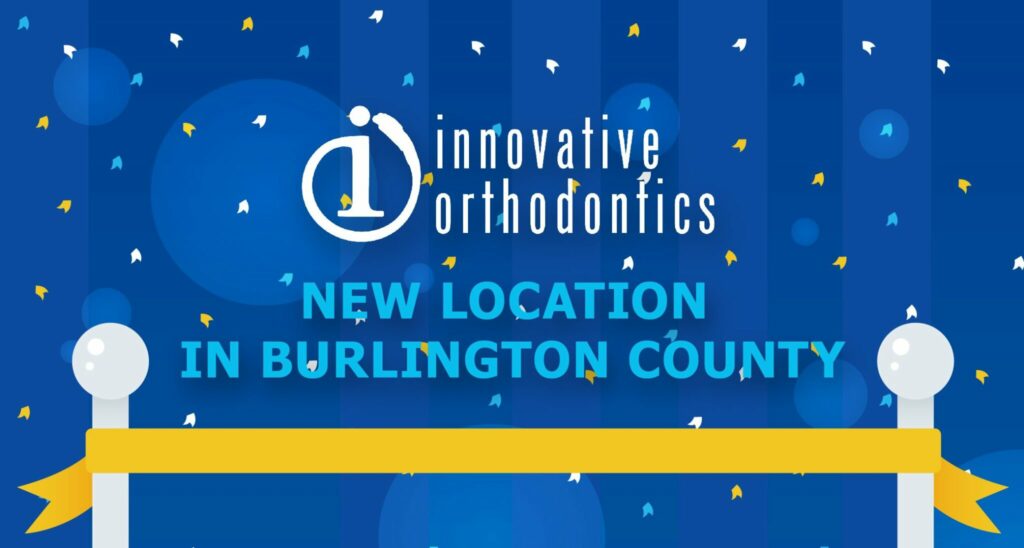 Innovative Orthodontics Opened a New Office in Burlington County
When will you be opening an Innovative Orthodontics location in Burlington County so that I can stop driving so far to see you? How about — NOW!
When I founded Innovative Orthodontics in 2007, my goal was crystal clear – to return to my roots to provide the highest quality orthodontic care to the people of South Jersey and of the Philadelphia area with a customer service experience that was second to none. I have spent every day since making that dream a reality. My dedicated iOrtho Team and I have helped thousands of patients achieve the beautiful, confident smile that they deserve while treating everyone who walks through our doors as if he or she were family. On every level, I could not be any prouder of what we have built and accomplished.
One of the greatest compliments that we have received throughout the years is that many of our patients have traveled long distances to visit us in our Camden County location in Sicklerville or our Gloucester County location in Woolwich Township near Mullica Hill. Specifically, a large portion of our patient population comes to see us from Burlington County due to my longstanding ties to the area. I grew up in Mount Laurel and went to Thomas E. Harrington Middle School in Mount Laurel and Lenape High School in Medford. And I have countless childhood friends and acquaintances who are now raising their families in Burlington County and are willing to travel long distances to come see us for their Orthodontic care. I regularly get asked when I am going to open an office in Burlington County so that they could stop driving so far!
I have always been honored and humbled that patients have chosen to travel long distances to be treated by me and the iOrtho Team; however, because of my intense focus on customer service, I have made the decision that this will no longer be necessary. I am thrilled to announce that a third Innovative Orthodontics' location will be opening in Mount Laurel on May 4, 2018! The office will be conveniently located at 2055 Briggs Road, just off of Route 38, right near the Interstate 295 exit — making us easily accessible to residents of Mount Laurel, Moorestown, Medford, Marlton, Hainesport, Mount Holly, Lumberton, and beyond!
This additional location will allow us to make life much more convenient for our patients who travel. In addition, it will make our affordable, state-of-the-art, customer-friendly approach to orthodontic treatment available to many more people who deserve it. Please do not hesitate to contact me or a member of the iOrtho Team with any questions. We look forward to giving the wonderful people of South Jersey and of the Philadelphia area more reasons to smile for decades to come!
– Dr. Dan Bills