Join Us to Honor Joe Kirby and Support A Great Cause!
At Innovative Orthodontics, we believe giving back to the community is just as important as providing orthodontic services to it. It's one of the reasons why we support causes such as the Joe Kirby Memorial Scholarship Fund, and why we and the Center for Pediatric Dental Health are sponsors of the fund's annual golf tournament.
The 16th Annual Joe Kirby Memorial Golf Outing is taking place Sept. 16, 2023, at Valleybrook Country Club. We hope you'll join us for a day of great golf, great food, great prizes, and raising money for a great cause!

Honoring the Memory of Joe Kirby
Joe Kirby was a childhood friend of Dr. Dan Bills, so the Joe Kirby Memorial Scholarship Fund is a cause that's especially close to our hearts. Joe Kirby was fun-loving, kind, and an avid golfer. Tragically, Joe Kirby was diagnosed with cancer at age 31 and passed away just a few months later. Each year since then, we've sponsored the Joe Kirby Memorial Golf Outing to honor his memory.
Money raised by this event is used to help students from Joe's high school alma mater go on to do what they love! Joe graduated salutatorian in his class, so the first scholarship every year goes to the school salutatorian. The other scholarships are open to students who are active in sports, extracurricular, and academics.
To date, the Joe Kirby Memorial Golf Outing has raised over $99,000 to support graduating seniors in our community.
Join Us September 16th for a Chance to Win Free Braces
Innovative Orthodontics and the Center for Pediatric Dental Health have joined forces to sponsor this event, and we hope you'll join us! In addition to monetary support, we will provide a Premium Gift Basket as one of the prizes. Not only does it include a bottle of fine wine, an electric toothbrush, and other great items, but it also includes a certificate for FREE braces! That's right — FREE braces!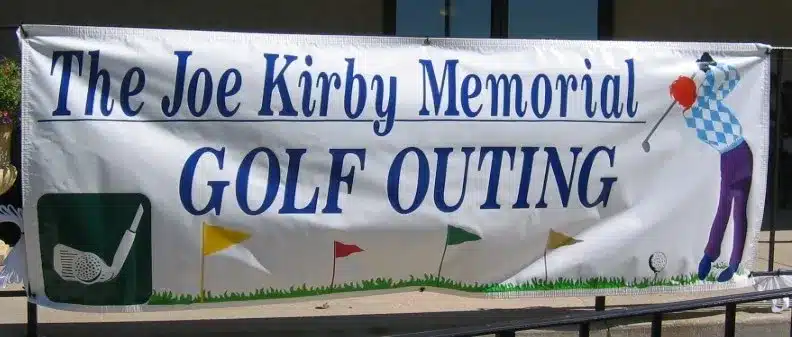 Why are we doing all of this? Because we believe that our community has helped and supported us through the years, and we are grateful for all you have done for us. Giving back to our community in return is just the right thing to do. What better way than by supporting the education of our children and helping them to build a better future?
Buy Your Tickets Today to Save Your Spot
You'll want to join us for this fantastic event Sept. 16! Bring your team of up to four people and have fun golfing the beautiful Valleybrook Country Club golf course!
The afternoon of golf will be followed by an evening of dinner and wonderful prizes. Not much of a golfer? No worries! You can still support the event by attending just the dinner. There are dinner-only tickets available, too!
Register today for the golf event and/or the dinner. We hope to see you there!