Braces: Expectation vs Reality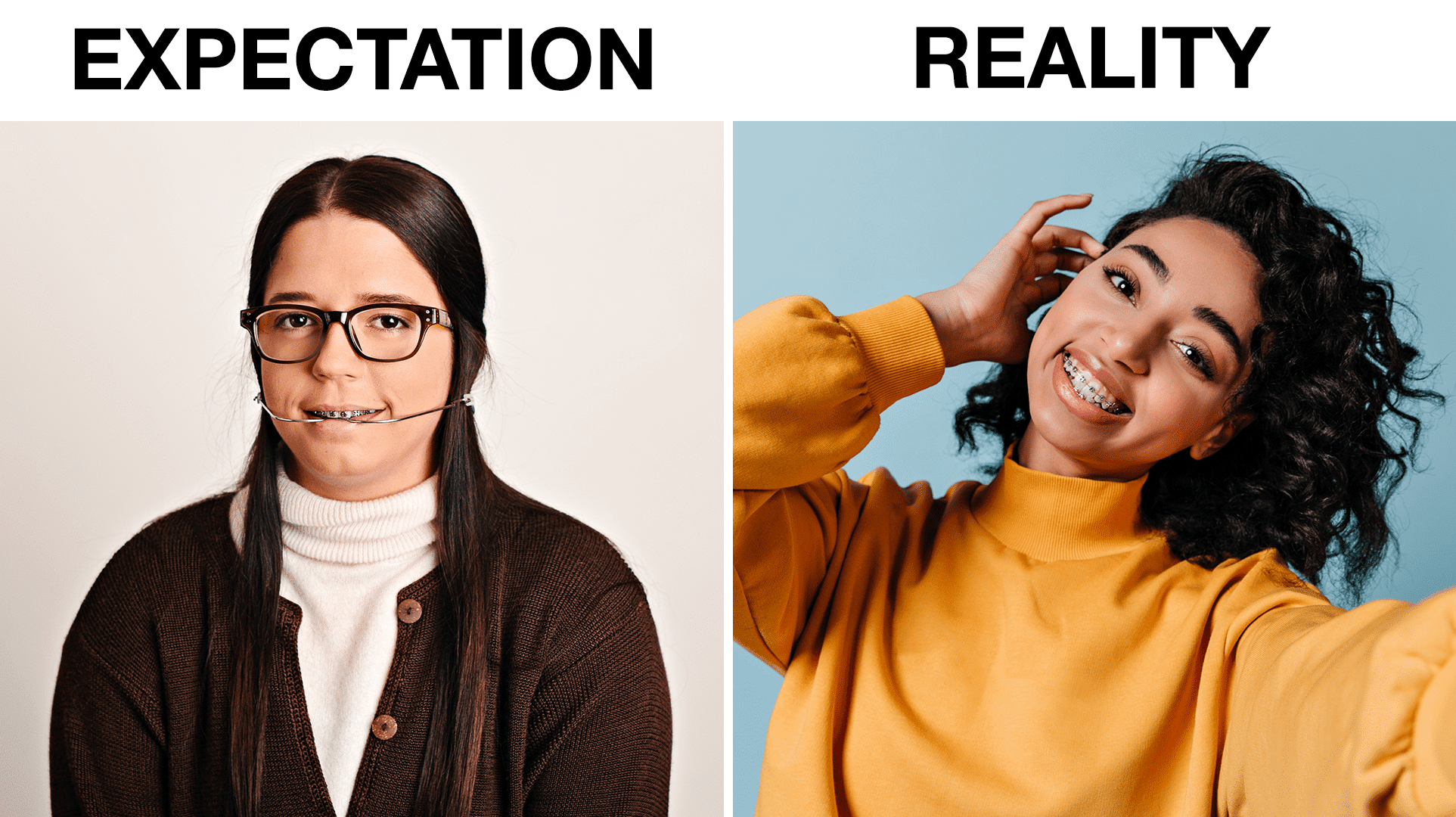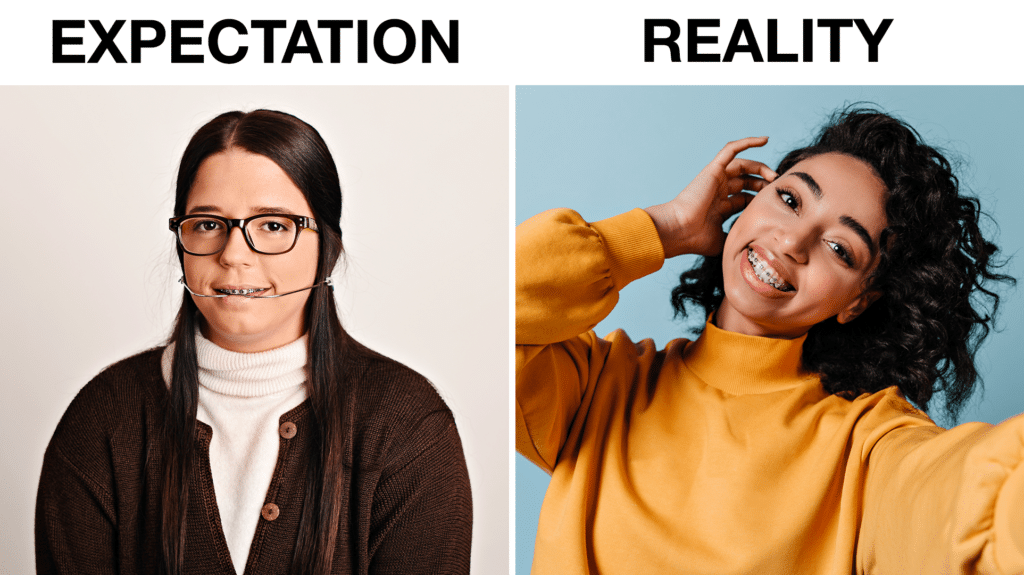 If you or your child is considering getting braces, you probably have a lot of questions. As a parent, the thought of braces may harken back to awkward middle school memories of a mouth full of metal. As a teen, the idea of getting braces may stir up thoughts of forgoing all your favorite foods, or the dreaded braces-locking kiss myth. In fact, there are a lot of myths about braces, and it can be hard to distinguish fact from fiction. We're here to help by busting 5 common myths about braces.

Braces are extremely uncomfortable.
Orthodontic technology has come a long way in the past 10 years. Today's braces brackets are designed to be low-profile, smooth, and as discreet as possible. This means that brackets adhere closer to the teeth and cause less friction or irritation on the mouth and cheeks. At Innovative Orthodontics, we proudly use Empower Braces technology. Unlike traditional braces that need to be tied in with elastics, causing friction and pressure, self-ligating braces use a slide mechanism to hold the wire into the bracket. This means less discomfort because teeth move freely and quickly.

I have to give up all my favorite foods when I have braces.
While it is true that there are some foods that you should try to avoid while having braces, the actual list is quite small. In fact, the dietary guidelines for braces are good choices to follow for a healthy lifestyle, even if you don't have braces. Incredibly hard or sugary candy such as caramel, toffee, or taffy should be avoided due to the potential to damage your brackets and because they leave a surgery residue on teeth. Other extremely hard foods with which to use caution include popcorn, nuts, and whole, hard vegetables like carrots.
The good news is, you can still eat a large variety of foods and even splurge on sweets every now and then. It is important to always brush and floss your teeth after eating to prevent potentially harmful buildup under your braces, especially with sweets. If you follow basic guidelines of healthy eating, and good oral health habits, you should have no issues with your braces. 
I won't be able to talk normally with braces.
Thanks to the low-profile braces available today, most patients adapt very quickly to their new braces. After a day or two of adjusting to the new feel of having braces, you should be able to talk, hum, and even sing normally! If you are having prolonged issues speaking or eating or if you experience sharp pain, contact your doctor immediately for a checkup. This could be a sign that something is not right with your braces hardware or installation.  
Braces will take FOREVER to complete.
Some adult and teen patients worry that beginning braces is basically a life sentence of orthodontic treatment. While it is true that every individual orthodontic case is unique and requires different treatment time, there are some general guidelines. In most cases, braces treatment will complete within 12-18 months. While that may still seem like quite a time commitment, remember that you're investing in your smile for life. With proper care, those months of treatment will set you up with a beautiful, healthy smile that lasts for the rest of your life. Maintaining good oral health habits, such as brushing and flossing, will help the progress of your treatment time, as well. Additionally, staying consistent with your regular checkups will help to keep your treatment going smoothly and on track.

Braces will drastically change my style.
Clunky "metal mouth" stereotypes have given braces a bad rap when it comes to personal style. Fortunately, today's braces are more discreet and customizable than ever before. Clear braces like Empower Clear, allow you to have all the benefits of braces without a prominent change in your appearance. The good news is that Innovative Orthodontics does not upcharge for this clear technology. We want our patients to get the treatment they want the way they want it!  
At Innovative Orthodontics, we are committed to providing our patients with the best braces experience possible. If you are considering braces in West-Central New Jersey, we want to talk to you! Contact us to learn more about our braces treatment options or to schedule your free consultation. We want to show you the difference an innovative approach to orthodontics can make for your smile.