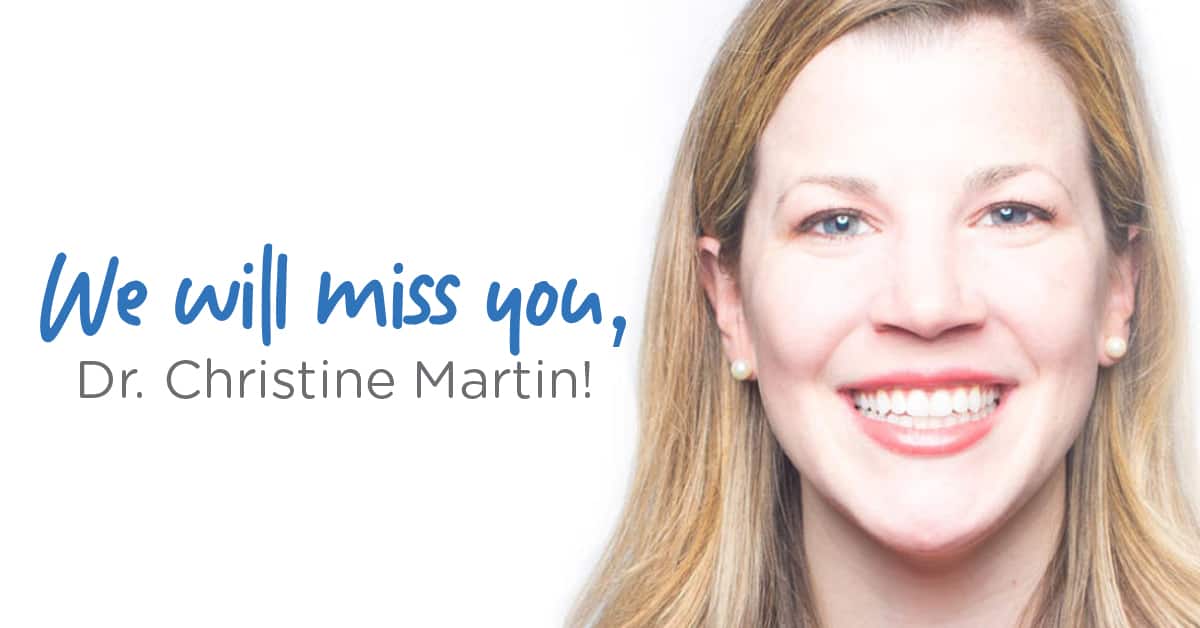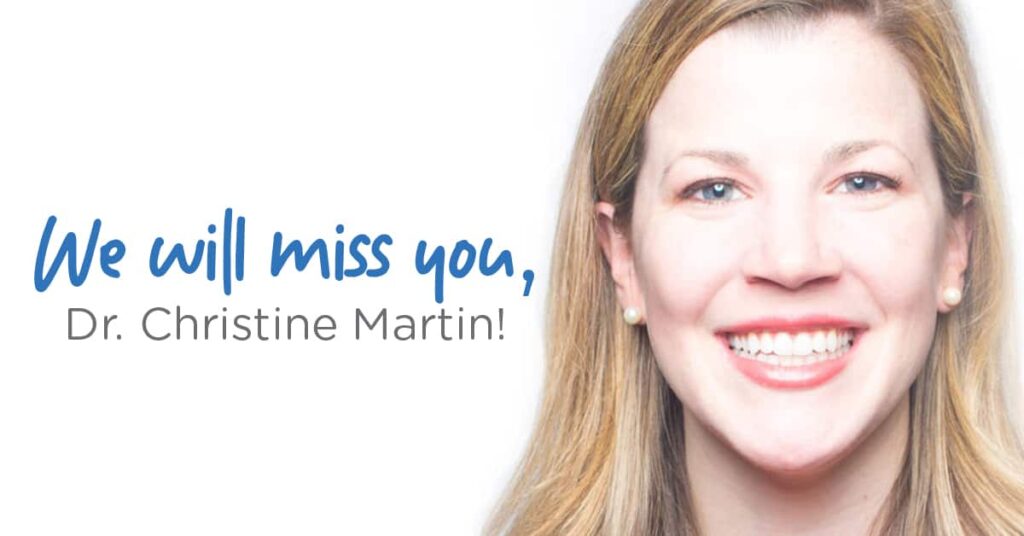 We will miss you, Dr. Christine Martin!
This month is bittersweet for us, as we say goodbye to a deeply-loved member of our team at Innovative Orthodontics. Dr. Christine Martin is taking her incredible talents to New York, where she will be joining her husband and her father-in-law in one of the most well-respected Orthodontic practices on Long Island. Our loss is most certainly their gain!
Dr. Martin has been an important part of our team for over 3 years — and our practice and our patients are better for it. She is one of the most genuine, caring, and kind-hearted individuals I have ever met. And on top of that, she is an incredible Orthodontist! Our goal at Innovative Orthodontics has always been to give everyone we meet more reasons to smile, and Dr. Christine Martin truly lived that philosophy every day that she was with us! We will miss her terribly, and we know you will too. Please help us wish her well as she enters into this exciting new chapter in her life!
As with most things in life, when one door closes, another door opens. Please check back with us next week for one of the most exciting announcements in the history of Innovative Orthodontics. Stay tuned!
– Dr. Dan Bills