The Innovative Orthodontics team has some incredibly exciting news! We hired Dr. JV. The process was… interesting — to say the least! Instead of writing a long blog about it, we think you should just watch the video. ☝️You will NOT be disappointed!
We have big news!
Dear iOrtho Family,
We are so pleased to announce that Dr. JV Kracke is joining our practice next week! JV is an outstanding orthodontist and a great person. It is with great happiness that we share this with you, because adding a new member to the team here means that our patients will continue to get the high-quality care for which we are known.
A New Jersey native, JV grew up in Marlboro and swam for Marlboro High School and the Freehold YMCA. From there he continued on to Villanova University, where he completed his undergraduate studies and received a BS in Business Administration. While at Villanova, JV was also a member of the Men's Varsity Swim Team. JV moved to Philly to attend the University of Pennsylvania where he completed both his dental and orthodontic training. He was also asked to come back as an Associate Clinical Professor in the Department of Orthodontics.
Dr. JV is passionate about education and after graduation, he held a position at Villanova University as an associate professor in the Department of Biology where he taught Human Anatomy and Physiology. In the field of Orthodontics, Dr. JV is a member of dental study clubs where he continues to learn and share about the dental profession so he can provide the most innovative treatment to all of his patients.
JV is a leader who has invested not only in his education, but also in the communities in which he has lived — whether that meant visiting elementary schools to talk about dental health or raising money to support Oral Cancer prevention. We look forward to working with him, and we know you'll love having him as a doctor.
On a personal note, JV is married to Dr. Kristianne, who is a Pediatric Dentist, and their family includes a Golden Retriever named Penny. He is excited to come home to New Jersey where the three of them can spend time together along the Jersey Shore, convincing Kristianne that this place is truly the greatest place to live. Please help us in welcoming the Krackes to the team here at iOrtho!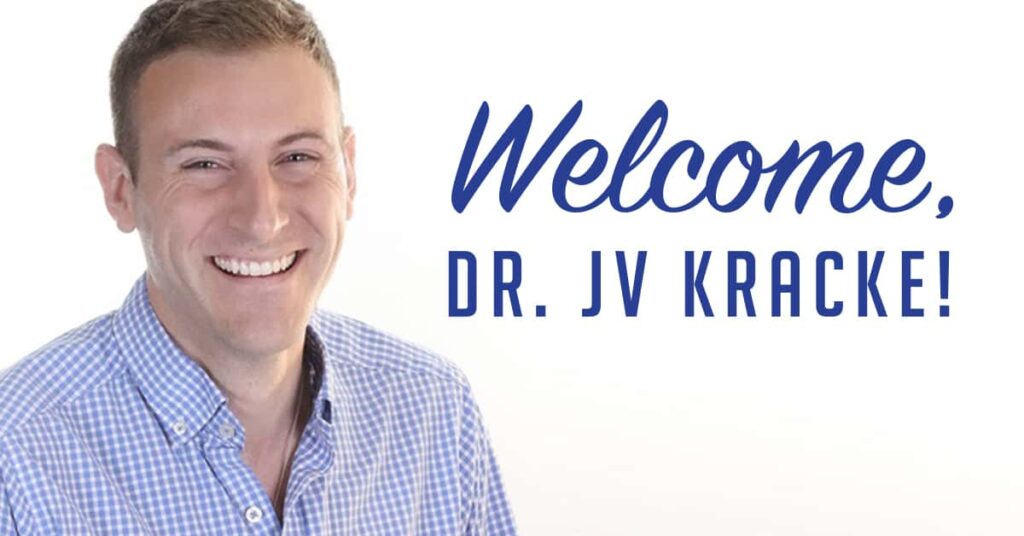 Welcome to the iOrtho family, Dr. JV Kracke!