Take a Turn! iOrtho and CPDH Sponsor the Carousel at Harbaugh Village
From all of us at Innovative Orthodontics and the Center for Pediatric Dental Health, we are so excited to announce that we are sponsoring one of the coolest new attractions in South Jersey — the carousel at Harbaugh Village! We are always looking for opportunities to give back to the community we love so much. And while Harbaugh Village is no doubt one of the most fun places in town, its mission and the impact it will make for families in our community truly cannot be understated. We are proud to partner with an organization that shares our values of giving back and giving families more reason to smile! 

The Carousel at Harbaugh Village and Why We Love It
For years, the Harbaugh Family — AKA "The Griswolds of New Jersey" — have used their Christmas Vacation-themed display and toy drive to change the lives of families in South Jersey. Now that the annual display has outgrown their residential neighborhood, Harbaugh Village at Mullica Hill was created to offer family fun all year round. The Christmas village spans 40 acres of land and continues Harbaugh's drive to provide toys for children in need. Proceeds from ticket sales to Harbaugh Village will help pay for the toy drive, as well as other programs to care for those in our community who need it most.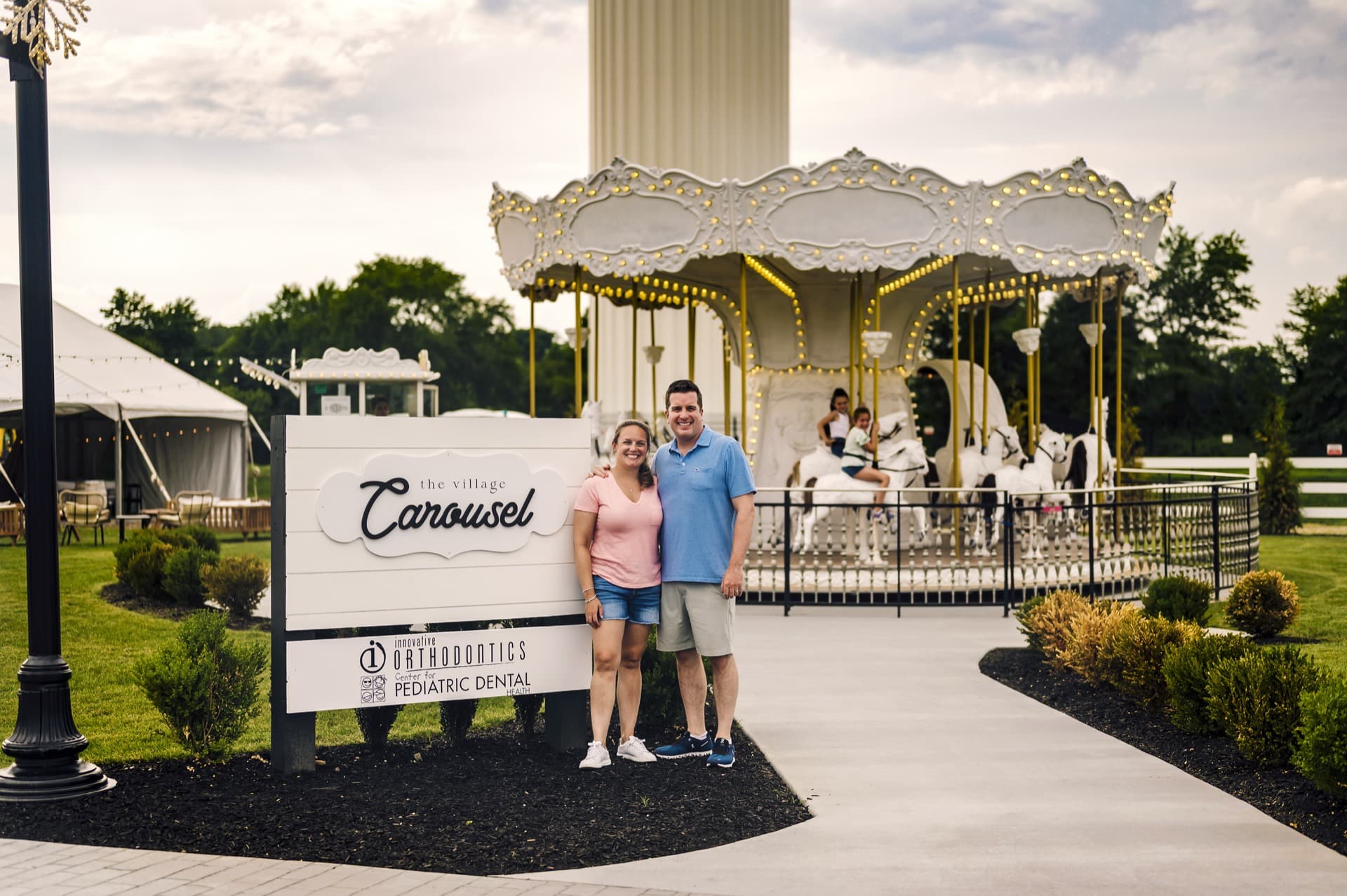 After months of anticipation, the carousel at Harbaugh Village officially opened for business in June 2022! This historic ride was restored so families in South Jersey can enjoy it for years to come. All proceeds for this attraction will go to support the Harbaugh House, a nonprofit that not only organizes the annual toy drive but distributes toys year-round to children in need. The Harbaugh House also provides transitional housing to families who need time to get back on their feet. It's an organization that constantly gives back to the South Jersey community, and we're proud to sponsor such an incredible cause. 
What Are You Waiting For? Visit Harbaugh Village in Mullica Hill!
But wait — there's more! While the carousel is truly one-of-a-kind, it's just one of the many cool attractions you'll find at Harbaugh Village. Whether your thing is skating, crafts, games, shopping, beer and wine, ice cream, candy, or music — there's truly something for everyone. Harbaugh Village is located on Route 77 in Mullica Hill (at the entrance of Ella Harris Park). Be sure to tag Innovative Orthodontics and Center for Pediatric Dental Health when you visit the carousel! We can't wait to see all your happy faces.