You may have heard of the term "overbite," but do you really know what it means? It's one of the most common orthodontic issues, and it's one Innovative Orthodontics fixes often. But do you know what causes it and how you can fix it? Let us fill you in on the facts. 
There are two types of overbites. 
A "Class 1" neutroclusion is a typical overbite. This is where the front teeth rest 1-3mm in front of the lower teeth, but the back molars generally line up.

A "Class 2" distoclusion is an extreme overbite. This is where the front teeth are more than 3mm in front of the lower teeth. In this case, the back upper molars may also be forward from where they should line up with the back lower molars, making it difficult to chew. This kind of overbite is sometimes called an overjet, a deep bite, or "buck teeth."
How do you get an overbite? There are several causes:
Genetics

Grinding teeth

Thumb sucking

TMJ (Temporomandibular Joint dysfunction)

Teeth crowding or spacing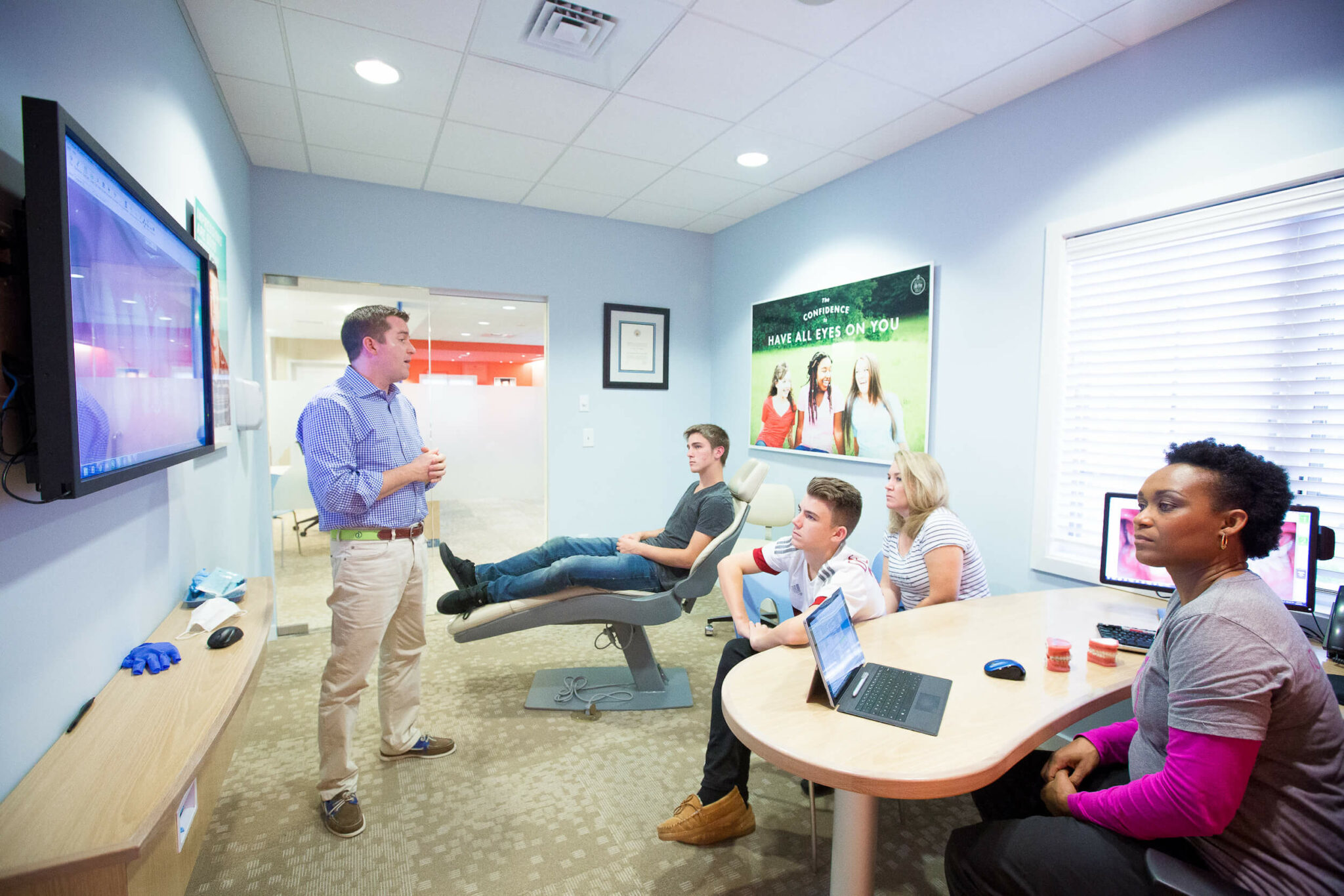 When Is It Important to Fix an Overbite?
So you have an overbite. What's the big deal? Do you need to fix it? Maybe not! Everyone should have a little bit of an overbite. That's totally normal! So if it's not bothering you and it doesn't present any dental issues, then there may not be a need to correct it. But there are many times when an overbite can become problematic.
If you are experiencing any of these symptoms, you may want to consider treating your overbite:
Headaches

Jaw pain

Tooth wear

Tooth decay

Difficulty chewing

Sleep issues such as sleep apnea

You don't like how it looks
Correcting an overbite early on can prevent these issues further down the road. It can also lead to better oral health and overall health. So yes, it's best to fix an overbite as soon as possible, if you don't like how it looks or if it's an issue. The good news is, we offer free consultations at Innovative Orthodontics. That means you can find out whether your overbite is in the normal range or if it has the potential to cause long-term dental health issues. We will talk through whether you would benefit from treatment, as well as treatment options and financing — all with no obligation and no pressure. We want to give you more reason to smile.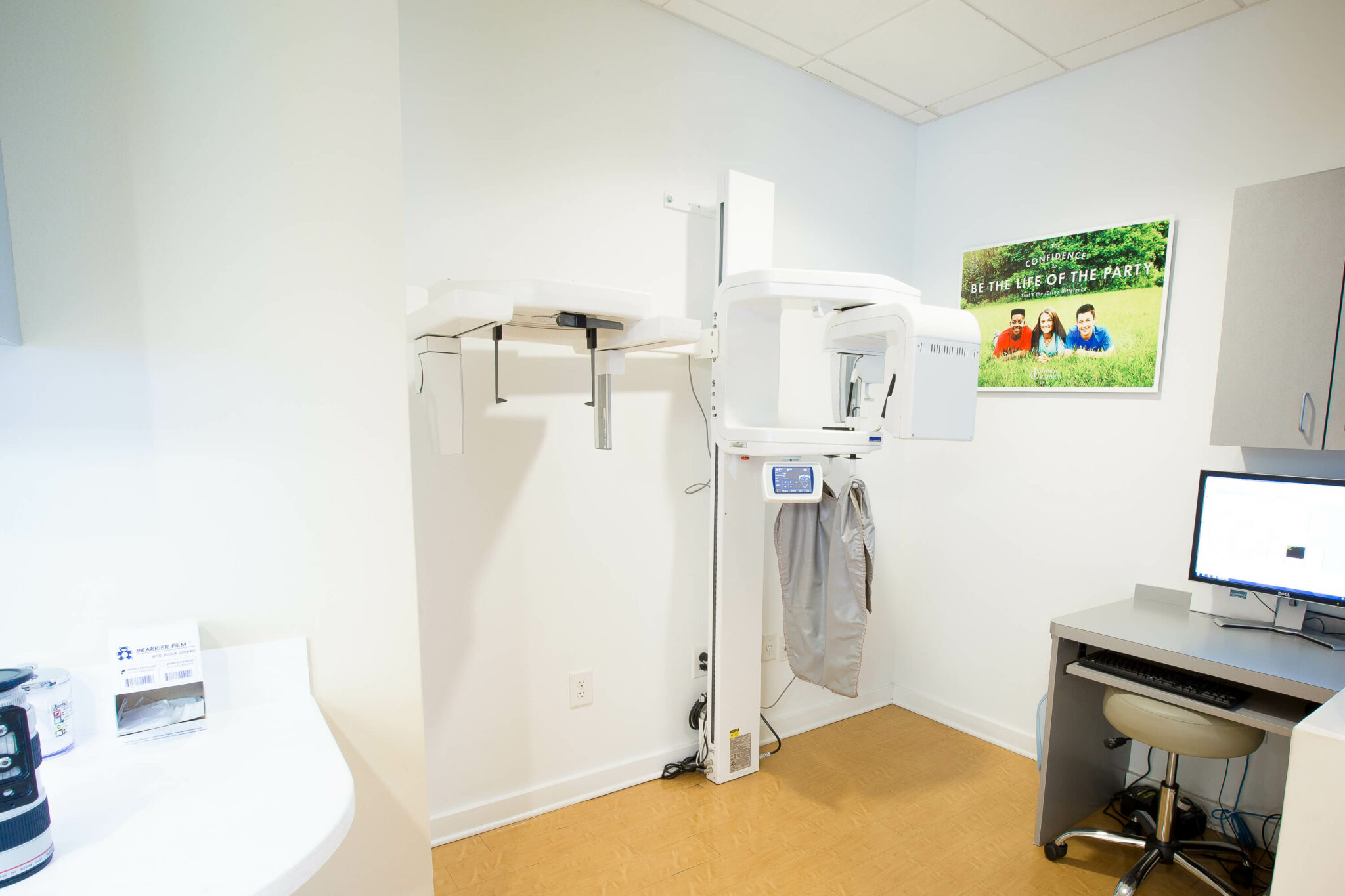 How Do I Fix an Overbite?
Good news! Most overbites can be easily repaired thanks to orthodontic treatment options such as braces or Invisalign clear aligners. Innovative Orthodontics can examine your teeth and recommend the best treatment option for you. We offer an incredible orthodontic experience for families in Sicklerville, Woolwich Township, and Mount Laurel, NJ. 
While many people don't think about the benefits of modern braces technology, innovation has come a long way in orthodontics. We are serious about using the best tools available, all while providing clear benefits to our patients. That is why we use Empower Braces on all of our patients.
Self-Ligating Braces for Overbites
Our self-ligating braces don't use elastics, so there's less friction compared to traditional metal braces. Plus, they don't require frequent tightening. Why does that matter? It means teeth move accurately and quickly. That's why they're more comfortable than traditional braces and just as effective!
Clear Braces for Overbites
If you're still hesitant about having a "mouthful of metal," our clear ceramic braces may be exactly what you need. The clear brackets blend in with the teeth better, so they're harder to see. They work just as well as metal braces, so you'll still a gorgeous smile out of them.
Invisalign for Overbites
Still too much visibility? When patients want the most discreet option available, they often ask us about Invisalign. These clear aligners can be used to treat an overbite. Invisalign applies gentle pressure to move your teeth to where they belong. Invisalign is custom-made for you, and treatment times can be even shorter than with braces. Many patients can see movement within a few weeks and results in as little as six months! 
Now that you know what an overbite is and how to fix it, what's the next step? To find out if braces are right for you or your child, try a Virtual Consult from anywhere. Dr. Dan Bills will check out your case and talk through the best treatment options for you, how much braces cost, and our flexible financing options.