We at Innovative Orthodontics are excited to announce a new team member!
Dr. L Bui will join our team in the next few weeks, and we're thrilled to have her as part of our practice. We cannot wait for you to meet her!
Dr. L. is a huge sports fan and loves college basketball. So if you want bracket advice for the NCAA March Madness Tournament, she's the one to consult!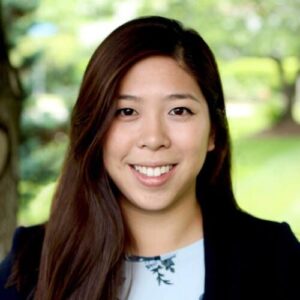 She moved to Philadelphia to attend dental school and met Dr. JV Kracke. They were co-residents when she was working on her orthodontics degree. In fact, she and Dr. JV were both chief residents of their respective classes! Dr. Dan Bills even got the chance to work with Dr. L in residency when he came out to lecture.
Dr. L's Education and Experience
Dr. L grew up in Northern Virginia and attended the University of Virginia. She then attended dental school at the University of Pennsylvania. She stayed there to receive her degree in orthodontics and complete her residency. 
Dr. Bills and Dr. JV are so excited to have Dr. L join the team! She's a hard-working and dedicated provider and has such a warm and fun personality. She has excellent experience under her belt and brings that oral health expertise to Innovative Orthodontics. Our team loves her already, and we know you will, too!
Outside the office, Dr. L enjoys cycling, exploring the Philly food scene, and spending time with her fiancé, Anthony. 
Please join us in welcoming Dr. L to the iOrtho family!